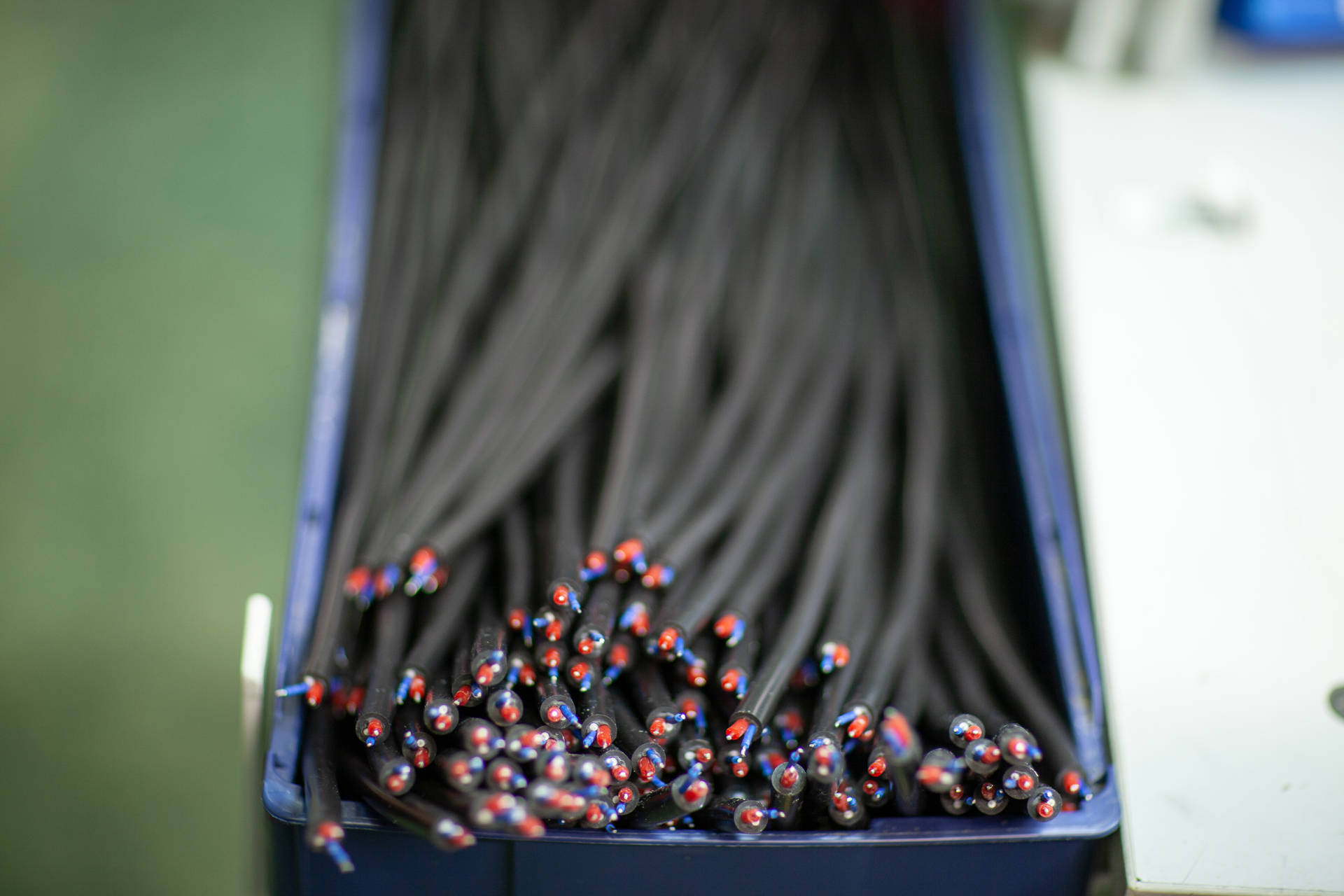 We make classical, non-standard and optical cables and multicore cables (bundled)
Why get cable bundles made in KAMPOS
Production quality
We produce cable bundles in medium-sized series in according to approved drawings or supplied reference samples using technology from the Swiss company Schleuniger.

Cables to measure
We make cables for electron microscopes, generators, and coffee machines. Customized production is what we enjoy in our work with cables.

Precision of work and feedback control
Car manufacturers as well as scientists rely on our products. Therefore, we cannot afford to make mistakes. The manufactured cables are inspected by meticulous operators and automatic control stations.

We have experience in the production of cables and cable bundles (multicore cables) for
manufacturers of machines and equipment (forklifts, boiler regulation, wagon doors, air conditioning

telecommunication and data networks

manufacturers of appliances (washers, dryers, textile machines, electrical home appliances)

manufacture of transport vehicles (personal cars, trucks, trains wagons, etc.)
In addition to cables, we also offer
cutting and stripping conductor ends with diameters of 0.05–6 mm2, cutting of conduction to lengths of 1–200,000 mm, insulation stripping 1st side 0-99.9 mm and 2nd side 0–40 mm, flat cables up to width of 12 mm and minimum length of 50 mm

providing conductors with a wide range of contacts, cable loops, and terminals, including various surface plating

assembly of connectors and fuse boxes, as required

assembly of simple cable bundles for the consumer industry and telecommunications

assembly of cables for the automotive industry

assembly of plastic connectors for use in cable systems for the automotive and electro-technical industry
Are you interested in our cable bundles?
Production capacity and delivery schedules are handled by